This is a very different kind of tag. It's all about shoutouts. It was created by the lovely ladies over at Closet Readers (Happy Birthday! These are some late birthday wishes…). Thank you so much for tagging me ♥
---
Who was your very first follower (if you can find out) tag them and give them a shout out!
Shelfie – Your YA Snapshot
Loads of great reviews and bookish goodness.
What was the last milestone you reached?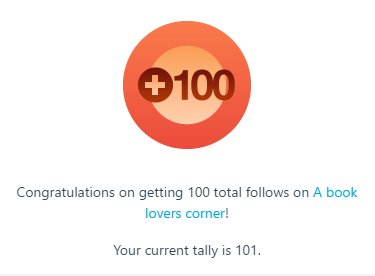 What was the very first post you posted on your blog? Share it with us! If you can find out.
I answered this question not long ago. But here we go again! Click the picture to get to the blog post if interested.
Who was your most recent follower tag them and give them a shout out!
At the time I am writing this my most recent follower is Jace.
What was the last post you posted and who was the very first person who took their time to click the like button? Give them a shout out!
NaNoWriMo 2016 was my last post and the first person to like it was Where Dragons Reside.
How many months have you been blogging for?
I've been blogging since the end of June this year, so that puts me on 3½ months.
Do you have any bloggers your friends with? Give them a shout out.
I can't possibly link all of you guys. So I will only do a shoutout fro the one real life friend I have who's also a blogger: Stories of a Rambler
Who originally created the last meme or tag you participated in? Give them a shout out!
I did the Stationary Book Tag which was created by RiverMooseReads.
Have you any social media related to your blog?
I have Goodreads, twitter, tumblr and a facebook page (that I just created).
Last but not least …. Just give say thanks to all your followers.
Thank you all so much!
As mentioned I reached 100 followers not long ago and I could never have believed it that many are interested in what I write. Thank you, old ones and new ones.
---
I tag all of the people who have been given a shoutout during this tag!
I hope to see your answers soon.