I saw this over at My Parisian Bookshelf, and I thought I'd borrow the idea. It has most certainly been done before, but that won't stop me! So here are the top 10 fictional characters I'd like to kiss (in no particular order):
---
Rhysand
A Court of Mist and Fury
After being halfway through the second book in Sarah J. Maas' ACOTAR series I think it is impossible to not put Rhysand on this list. There are a lot of other characters I also could put here, but trying to keep to one per book.
---
Han Alister
Seven Realms
If you have read Cinda Williams Chima's Seven Realms series and not fallen for Han I need an explanation. He's so witty, caring and takes on challenges head on. He is the one person that would never let you down.
---
Perrin Aybara
The Wheel of Time
My favourite male character in Robert Jordan's The Whee of Time, after three books that is. Silent, kindhearted and a connection to wolves. I really hope I'll love him until the end. Already there were struggles in the middle of the third book.
---
Sirius Black
Harry Potter Series
Imagine it, young Sirius black strolling around on the Hogwarts grounds, his attitude and chill about everything. He must've been popular. Or at least in every fanfiction I've ever seen he was. Wouldn't mind to share a kiss or two with him.
---
Loki
Ragnarök
Silent, brooding and probably the most powerful of the bunch. He takes no sh*t and does what's necessary. That he's grown up as an assassin of a creed that kills whoever tries to tip the balance of good and evil (no matter if it is for the good or the evil) doesn't make him any less interesting. And I ship him with my favourite female character in Myung Jinn Lee's Raganrok as well.
---
Newt Scamander
Fantastic Beasts and Where to Find Them
Have you seen the movie? Have you? If you have, then I have nothing to explain. Newt is the most loving wizard I've ever seen. He is such a sweetheart and lives in the way he believes is best. I definitely has a place on this list.
---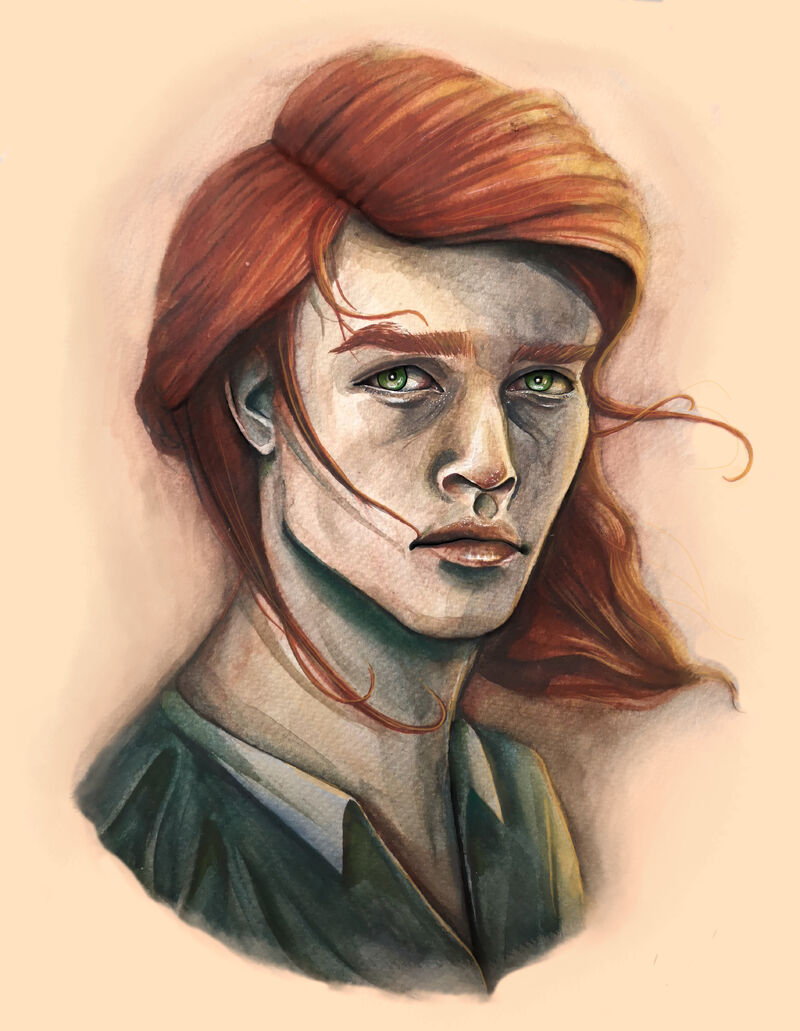 Kvothe
The Name of the Wind
The. Best. Fantasy. I. Have. Ever. Read. If you haven't read the two books in the Kingkiller Chronicles by Patrick Rothfuss, leave everything else and pick them up! Kvothe is the best written character I have ever read. Works hard and has a great hunger for knowledge.
---
Eragon
Inheritance Cycle
Heading towards my teenage crushes here. Eragon, oh I had a crush on him when I read the books back in 2006. (Do not watch the movie. One of the worst book-to-movie adaptations ever made.) He goes through a lot during the series, but how he values his family melts your heart.
---
Tanis Half-Elven
Dragonlance Chronicles
Another teenage crush. I think it's over 10 years ago I read Dragons of Autumn Twilight, but I still love these books. Again, we have a broody character that is strong and cares a lot. Sensing a theme here? I don't think I'd like a broody irl, but to read about them is something I seem to enjoy.
---
Chaol Westfall
Throne of Glass
Last but not least, Chaol Westfall. I fell, like so many others, for him in the first Throne of Glass book. He was just the perfect combination of kind and serious. Never letting the the people he calls his friends down. Who wouldn't want to kiss a Captain of the Guard like that?
---
That was that. 10 fictional characters I'd like to kiss. No a single one from the same book/series. If you feel like doing this, do it! I had so much fun figuring out who to put on this list, and many remained unnamed.
Any of the mentioned above you'd also like to kiss?